Hello there freedivers!
Last sunday there was another appointment in Lessines. 4 early birds showed up to enjoy some sunday morning apnea: Vincent, Felice, newcomer Tom and me. I invited Tom along because I was sure he might also fall in love with open water freediving in this peaceful quarry :) .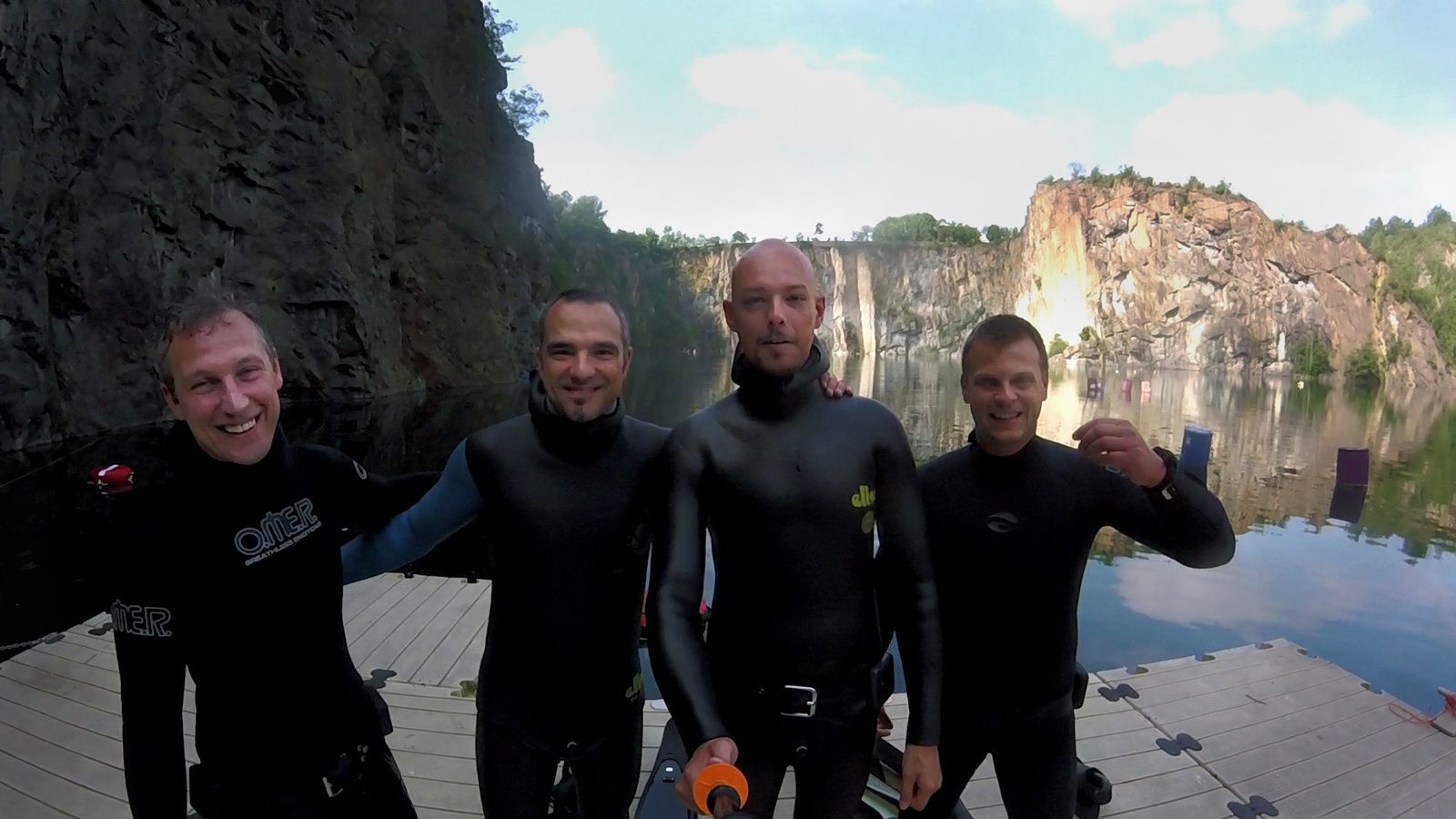 We started out on the platform, where Felice introduced me to the preparation of the buoy and line, as it is part of the AIDA4 course. This was followed by a quick extra lesson on how to set up the sled. Because yes, the sled was also present again!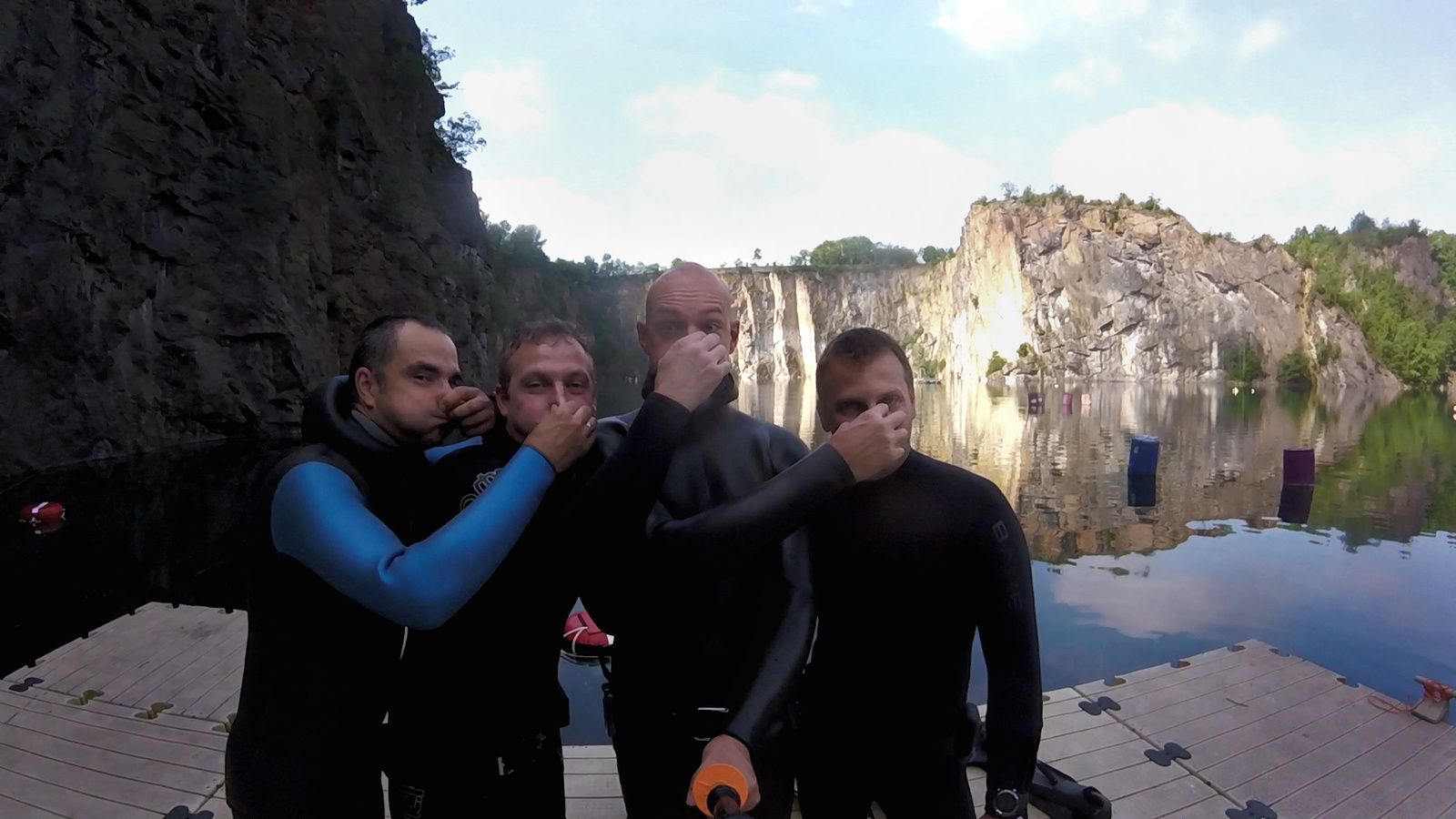 From early on in the morning, the golden rays of the sun were already gently caressing the surface of the water, inviting us to hop in, and so we did. The surface water was already a lot warmer than the last session 2 weeks ago, so we were all feeling quite comfortable from the start!
After some warmup and CWT dives (with a new personal best for Tom by the way!) Vincent and me were guided into the world of FRC diving, again a part of the AIDA4 course. A great way to simulate deep dives and train pressure awareness and equalisation skills!
Suddenly we realised we had been in the water for 2 hours already. You see, time flies when you're comfortable in the water. It was time to finish the session with another 30 minutes of no-limits fun with the sled. The sled makes the dives very relaxed and easy so I'm excited to perfect my equalisation skills and start moving past my residual volume depth of around 30 meters.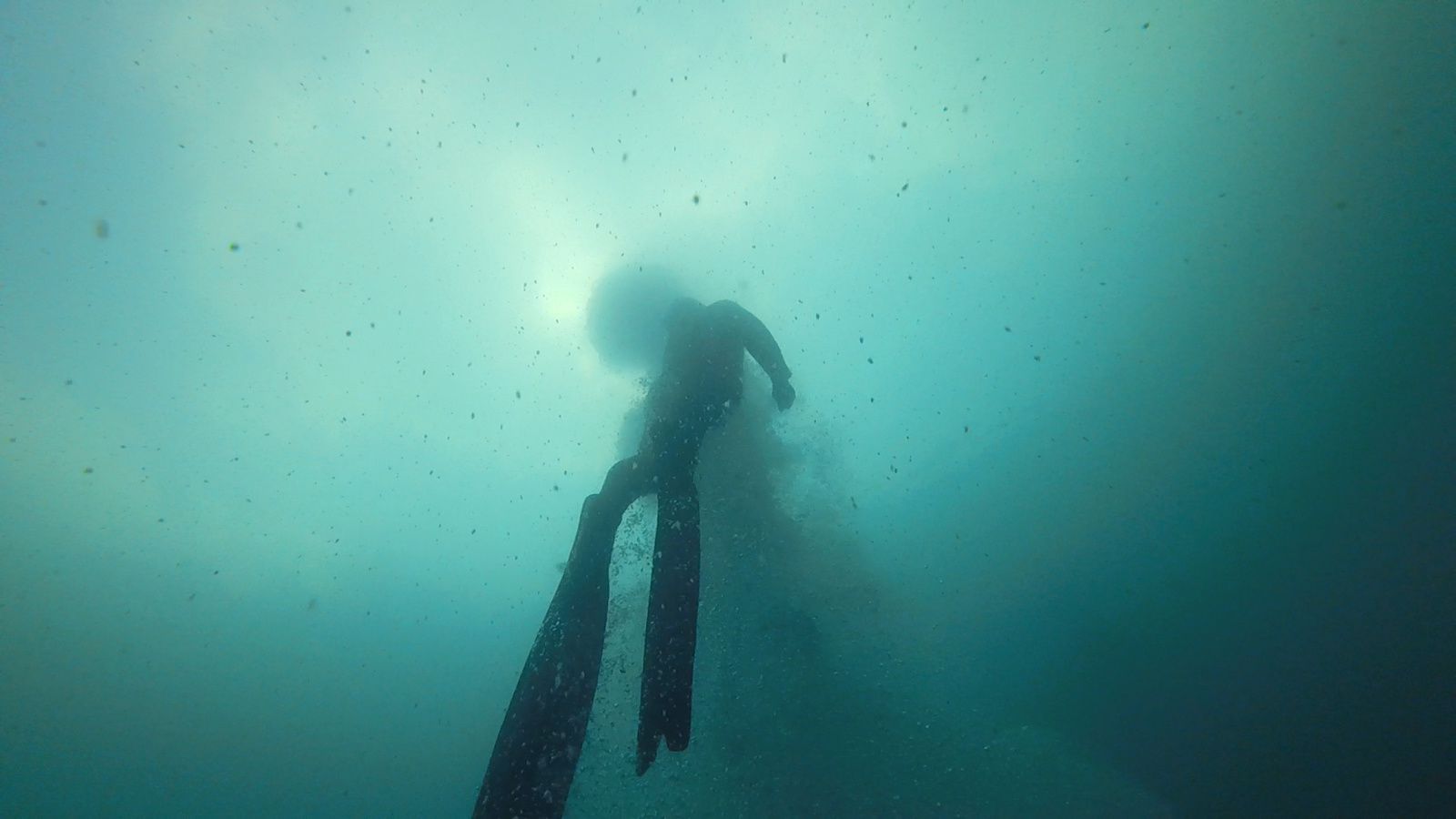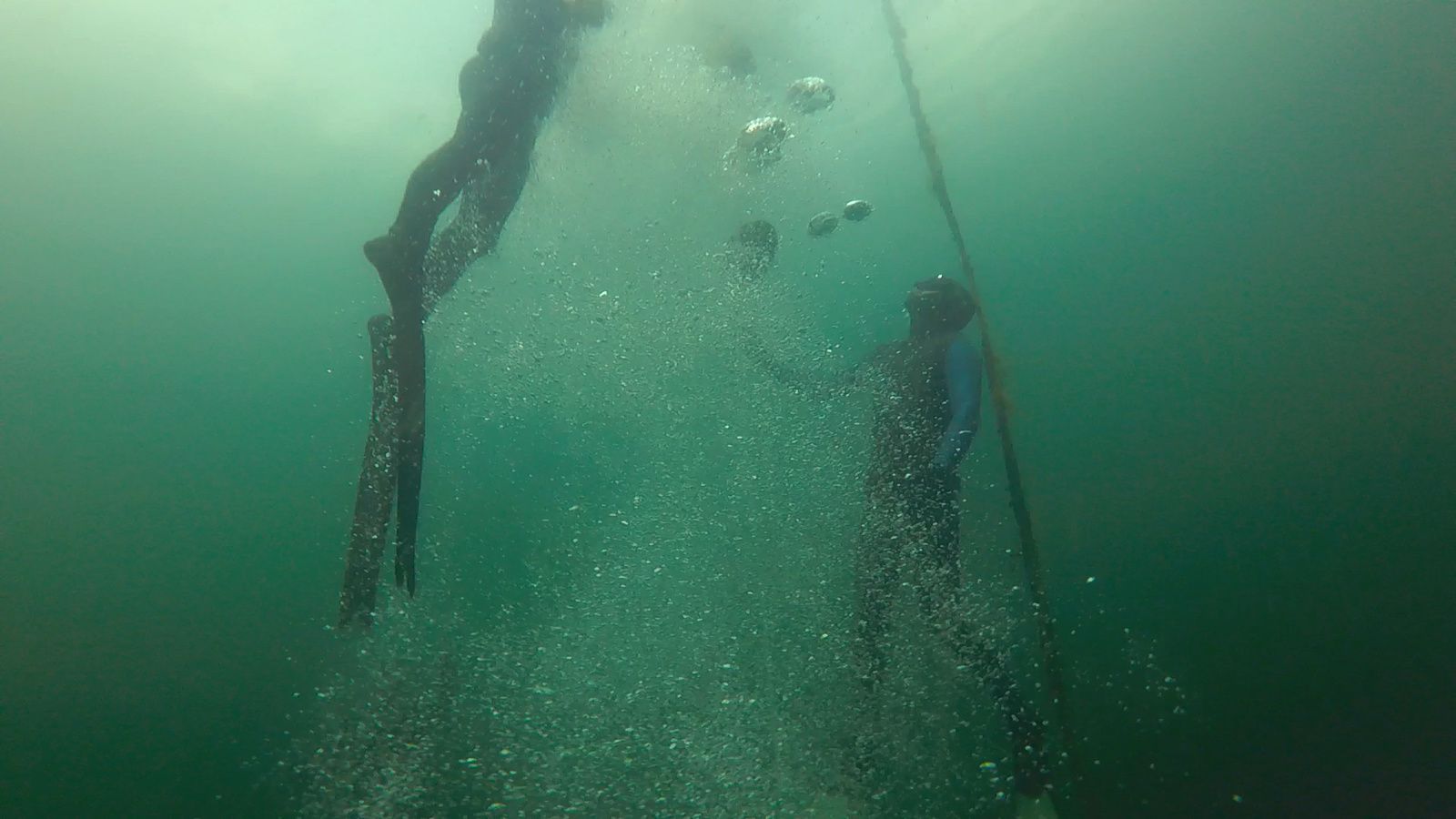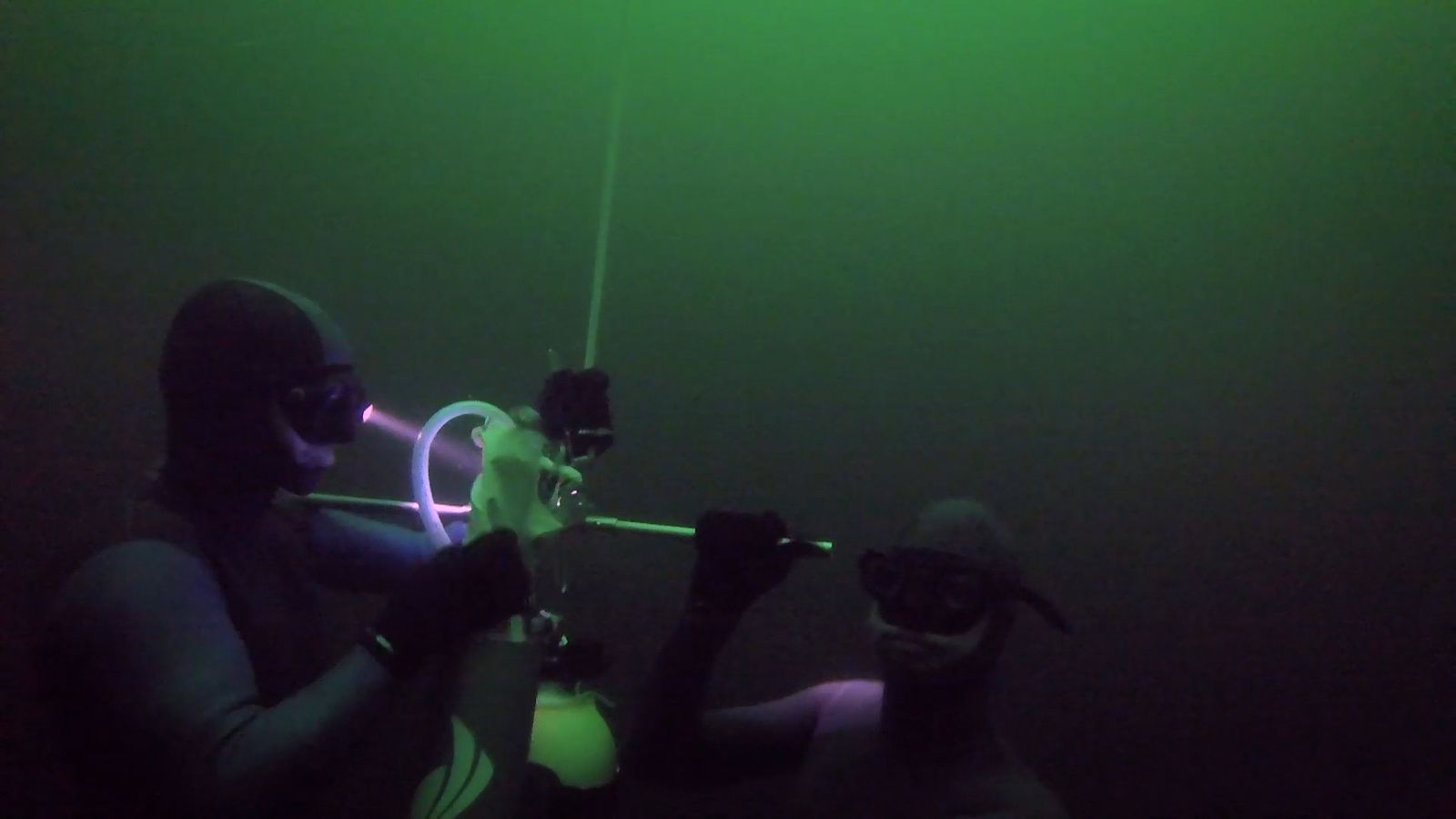 We then finally called it quits and climbed the stairs back up with smiling faces :) .
After the dive Tom and me were even invited to join the barbecue going on by the cafeteria.
Big thanks to the people of EPSM in Lessines! The lawn terrace next to the cafeteria in sunny weather might actually be my favourite spot in Belgium!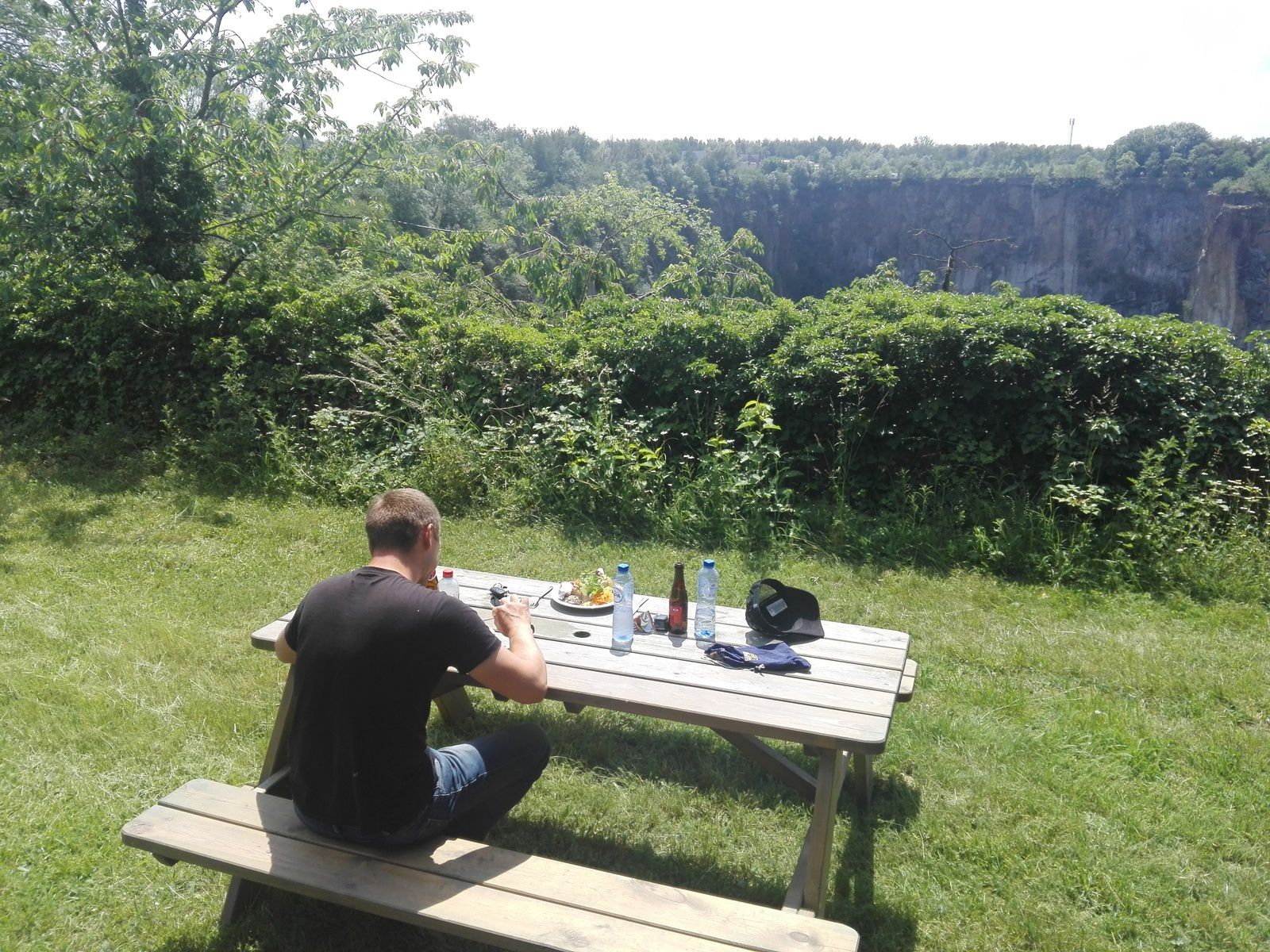 Next session in Lessines is on June 17th, the water will be just as warm, so there's no reason to skip this one ;) !
Cheers!
Dieter