Dear freedivers,
Why did I have to change monofin? Basically I wasn't using my Flyer very much and it was most of the time hanging out in my garage. Why? Because I couldn't stand it for more than 30min when training in swimming pool (anyway ending up with red painful feet) and then because I could only use it in warm water since it did not allow the use of neoprene socks which is a pity when you live in a country where you train in quarries...I was already looking for a while for an alternative by following the development of the DOL-fin concept.
And now, this is it! My brand-new monofin arrived last Monday! This a DOL-fin X-20, designed and build by Ron Smith and sold through his company Smith Aerospace.
DOL (Dynamic Oscillating Lateral) - fin concept is different from other monofins in that it is based on a principle named hydrofoil meaning a rigid (aluminium) (short) blade with a specific profile in stead of the classical flexible (large) blade. In addition, the blade is attached to the main frame using a non-linear suspension system. As a consequence, the entire surface of the X-20 blade has always an optimal angle of attack which is not the case for a flexible blade where only a small portion of it is temporary in optimal position. There are 3 blade spans available: Medium, Large and eXtra-Large that you can choose based on your height and your weight (there are some guidelines in the X-20 options form) while custom sizes can be produced too. I choose for a Large one.
Another remarkable difference is that the X-20 uses regular cycling shoes (Shimano SPD RT-32) as foot pockets which dramatically increase foot comfort! Moreover, you can easily go to your local sport store to test which shoe size suits best with and without your neoprene socks. In the latter case, you can remove the padded insert in the shoe. Therefore you have two-in-one foot pockets for summer (pool) and winter training.
Last but not least, the X-20 is very compact and can be easily disassembled which makes it very easy to transport. No more stress nor extra charges at the aiport check-in :-).
This being said, let's see how it looks like in pratice:
I ordered it from Smith Aerospace (USA) mid-October and it took 10 calendar days to arrived in my home town in Belgium which is quite fast! Like I said above the first thing to do is to assemble the fin...Sorry the first thing to do is to read the owner's manual :D.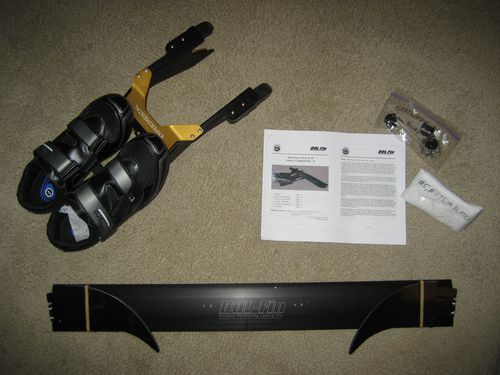 Basically you just have to use 4 screws to fix the aluminium hydrofoil to the suspension straps of the main frame. The only point of attention is that you have to be sure that the nuts are well tighten down to the plate (see picture brelow). You also have to put the plastic fin tips in position which takes no time.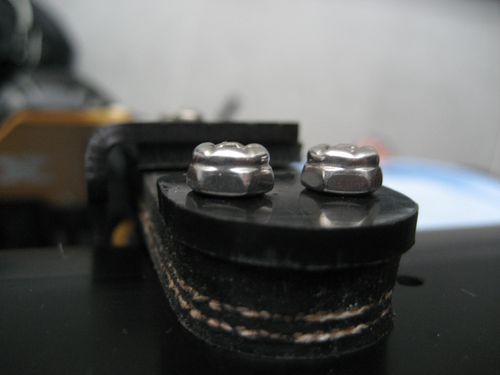 Thus 10 minutes later, your fin is ready to be used!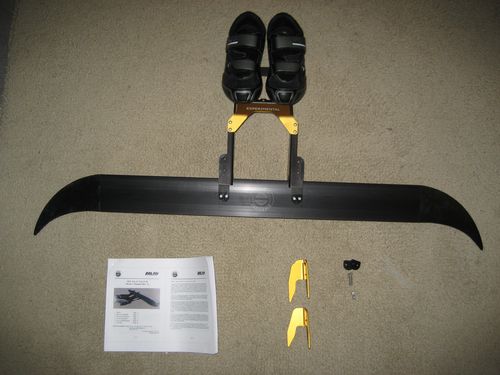 You can see on the picture above that they are some spare parts (in case you would break a washer plate by overthightening the nuts) and some extra parts. The latter ones are extra trim plates (gold coloured). These trim plates modify the rotation range of the fin relative to the frame and the different mounting options modify the length of the lever arm that actuates the DOL-Fin system when the freediver strokes the fin assembly (see owner's manual for more information about that).
The first contact of my X-20 with the water was at the swimming pool the day after I received it.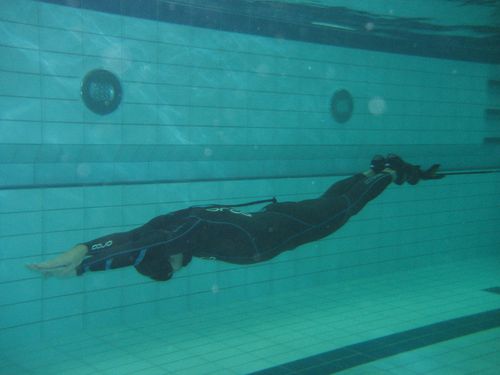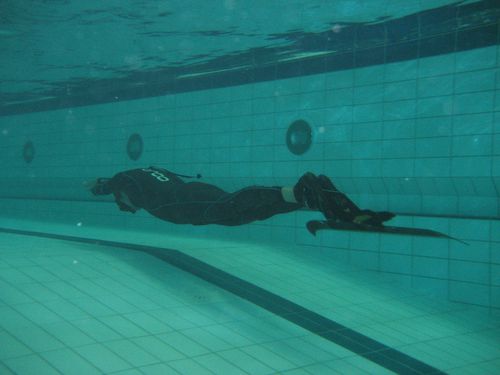 The very first impression came from the thrust...It really works! The second one is about to get used to the big span of the fin (more than 1 meter) which makes it difficult when you have to perform the U-turn and when you go back on your feet after a swim. But you get actually pretty fast aware of that (see video below).
For this very first test, I based everything on feelings. I mean I didn't do any measurements of time or number of kicks, etc. I just wanted to feel the way the fin is working. And this is a very good feeling because it works very smoothly and the cycling shoes worked perfectly. I trained with the fin for one hour and my feet were as fine as when using...no-fins :-).
The purpose of the video below is just to show you the first handling of the x-20 which I found very straightforward. Of course, there is still a lot to test and to improve (amplitude, number of kick, streamlining, U-turn, etc) but the first impressions are very very good!
I'm really excited about doing more testing including to use the other trim plates. This is really a modular fin with a lot of potential. I'm already thinking about reducing the drag of the cycling shoes by using regular cycling overshoes. See for instance the Endura Road Overshoes (in smoothskin-like neoprene!).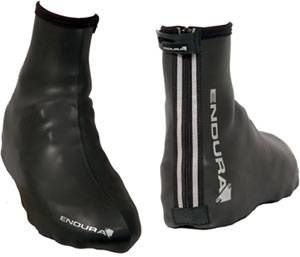 So I will surely post more reviews on the X-20 fin!
See you
Felice