Dear freedivers,
yesterday I had the opportunity to test the X-20 in a 50 meters swimming pool in Eindhoven (Tongelreep sport center). That's amazing how you can better feel the fin when you have more than 25 meters before reaching a wall :-).
I take the opportunity to thank Pim Vermeulen (from Immersion Freedive Academy and Shop) for renting the place and making it available for a bunch of freedivers.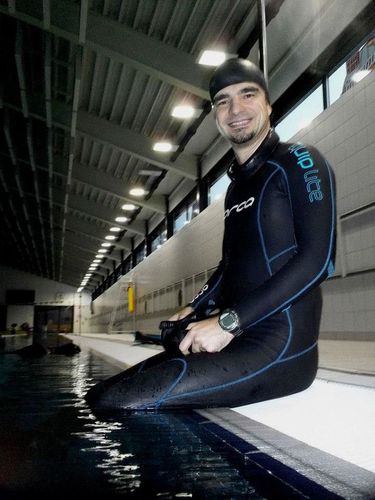 Photo by Pim Vermeulen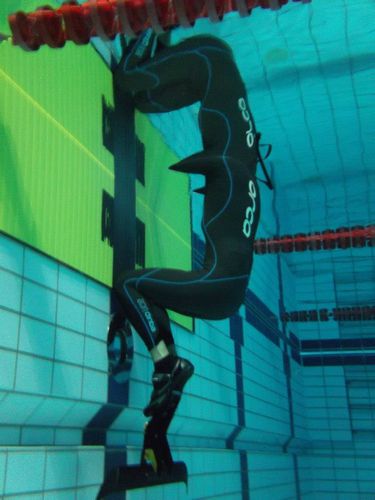 Photo by Pim Vermeulen
When I was swimming, I was looking at the pool pavement trying to adjust my fin strokes in order to balance the thrust between the "direct stroke" (downwards) and the "return stroke" (upwards) (see pictures below). My purpose was to maintain a constant speed in stead of having a kind of speed up only or mainly with the direct stroke. Doing that, I could just discover how effective is the X-20 when the return stroke is properly performed (as mentioned to me earlier by Ron Smith from Smith Aerospace). One trick I could give is to try to involve your ankles in the return stroke. I think it permits to have an effective movement without having to bend too much your legs.
Top photo: end of direct stroke. Bottom photo: end of return stroke. The white arrow figures out the mouvement of the ankles.
Very nice experience...I look forward for the next time!
Don't hesitate to comment on this post!
Cheers,
Felice