Hello freedivers!
Yesterday July 13th I was invited by Andy for a freediving session in La RocheFontaine. Also present were Marta, Karl, Cedric, Guillaume and Wouter. For me this was the first time to freedive in La Roche, and also the first time to test the new sled of Andy.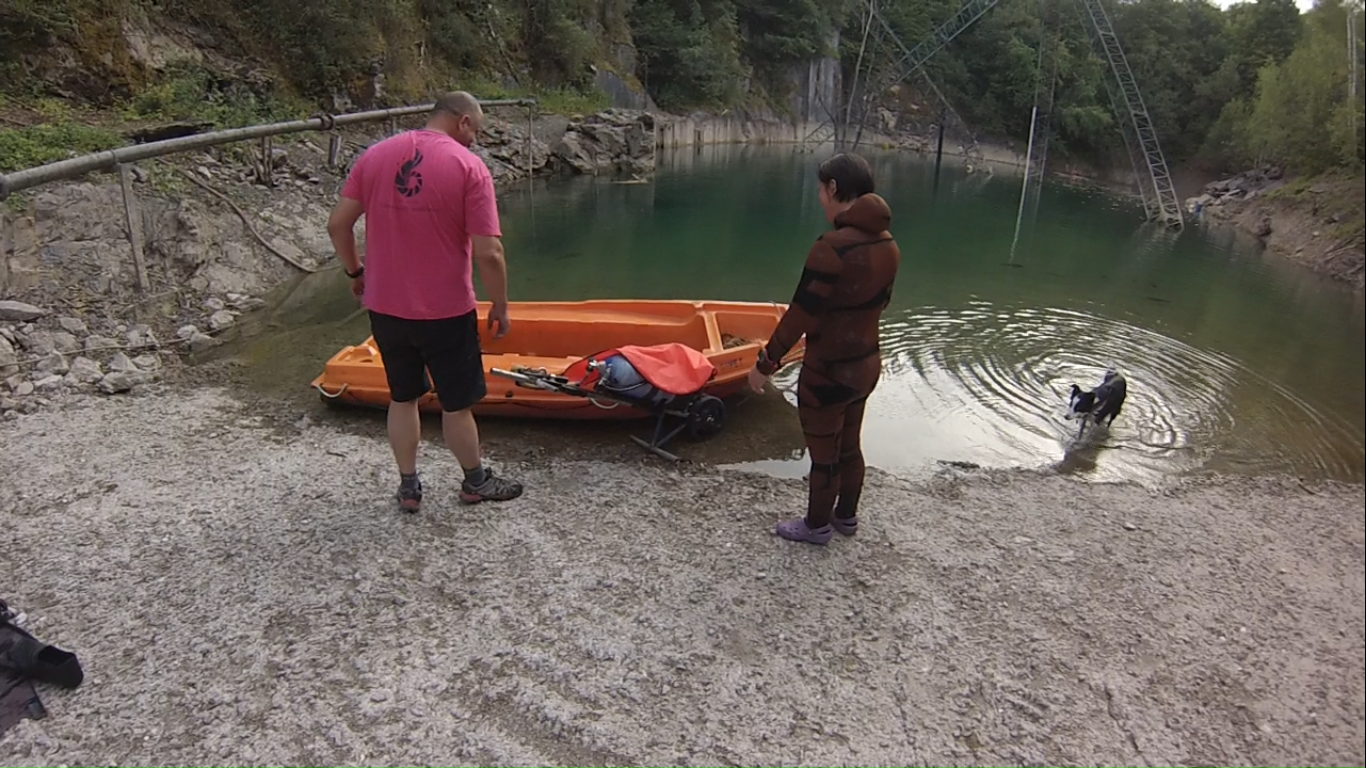 Preparing the sled.
After inspecting the sled me and my buddy Wouter entered the water for some warm-up dives at 20m, while Andy took care of Marta for her first introduction session in open water.
Warming up on the 20m rope.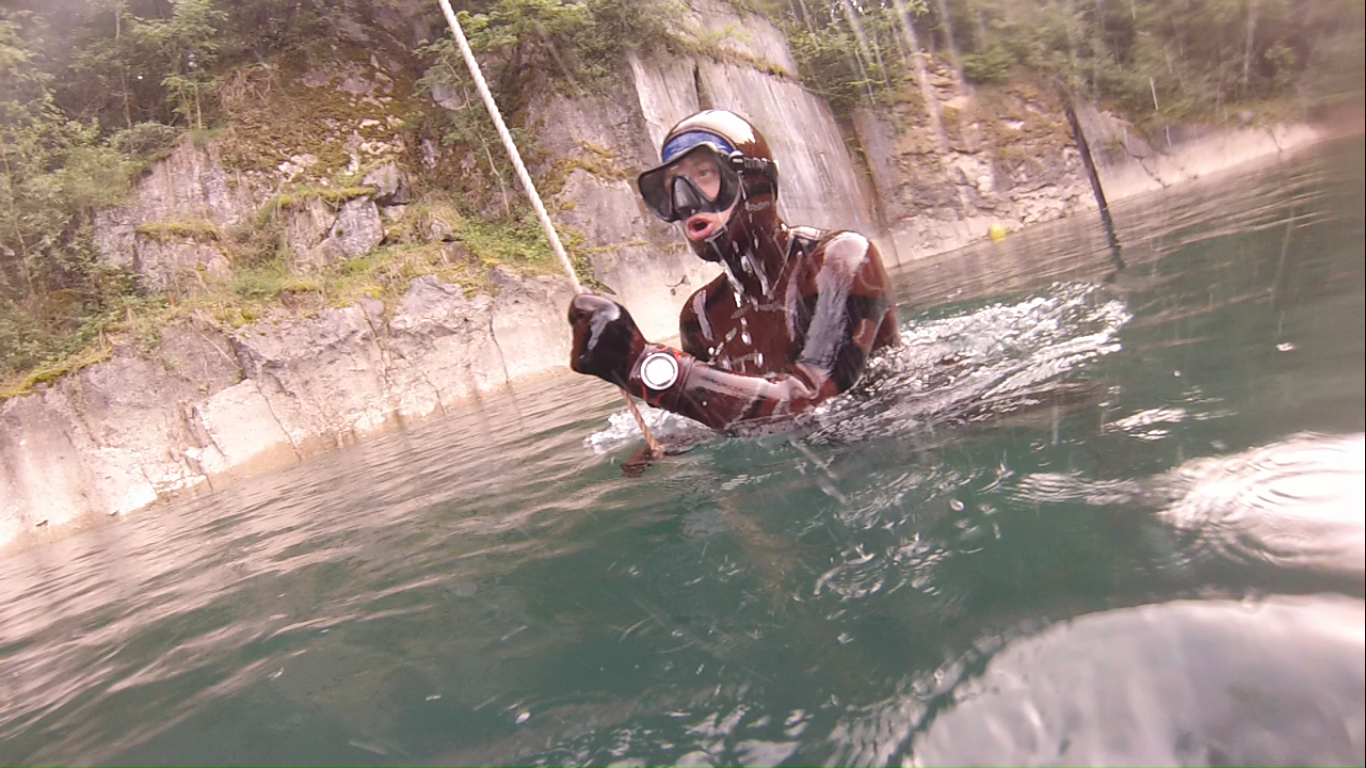 In the meantime our other buddies have arrived and Andy was installing the sled on the platform.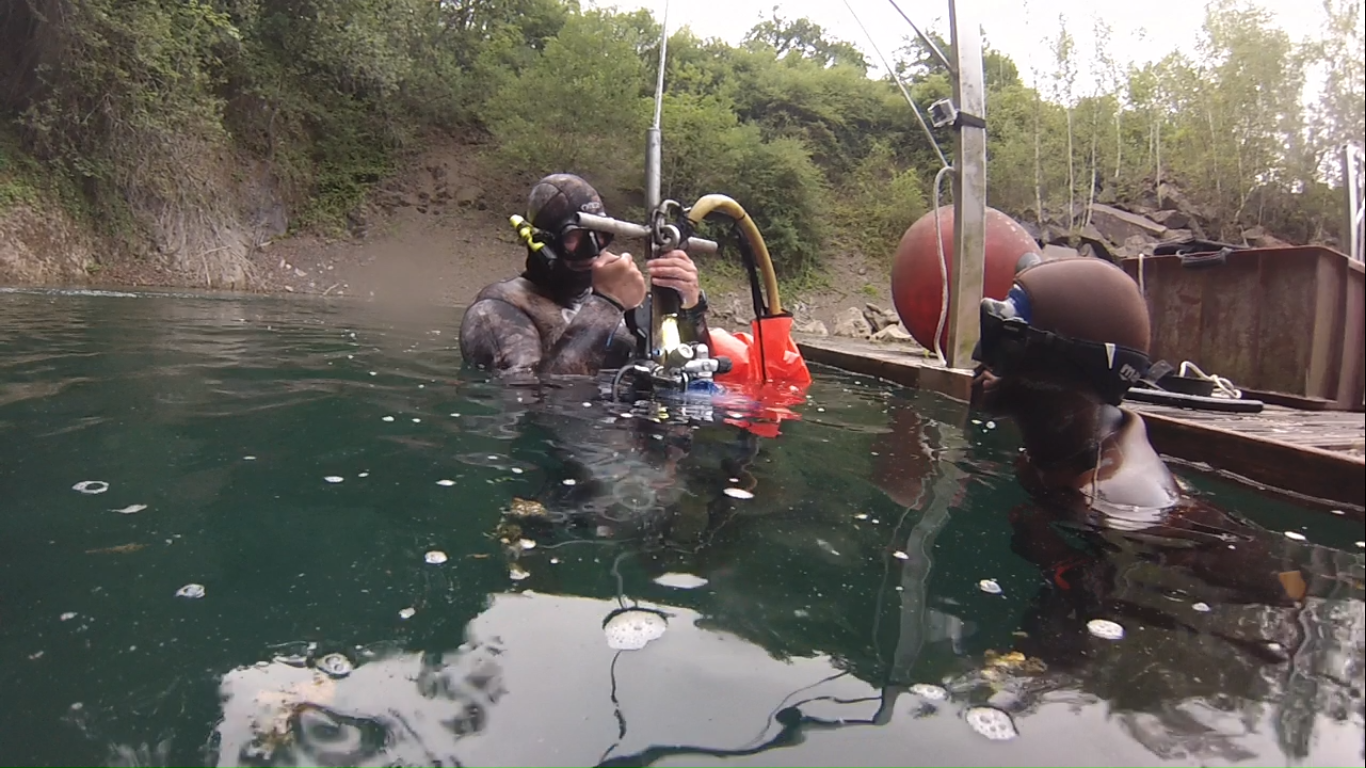 I never dove on my own with a sled before, so Andy explained me in detail how it all worked.
After some check dives and good coaching of Wouter I was ready for my first solo-sled dive ever!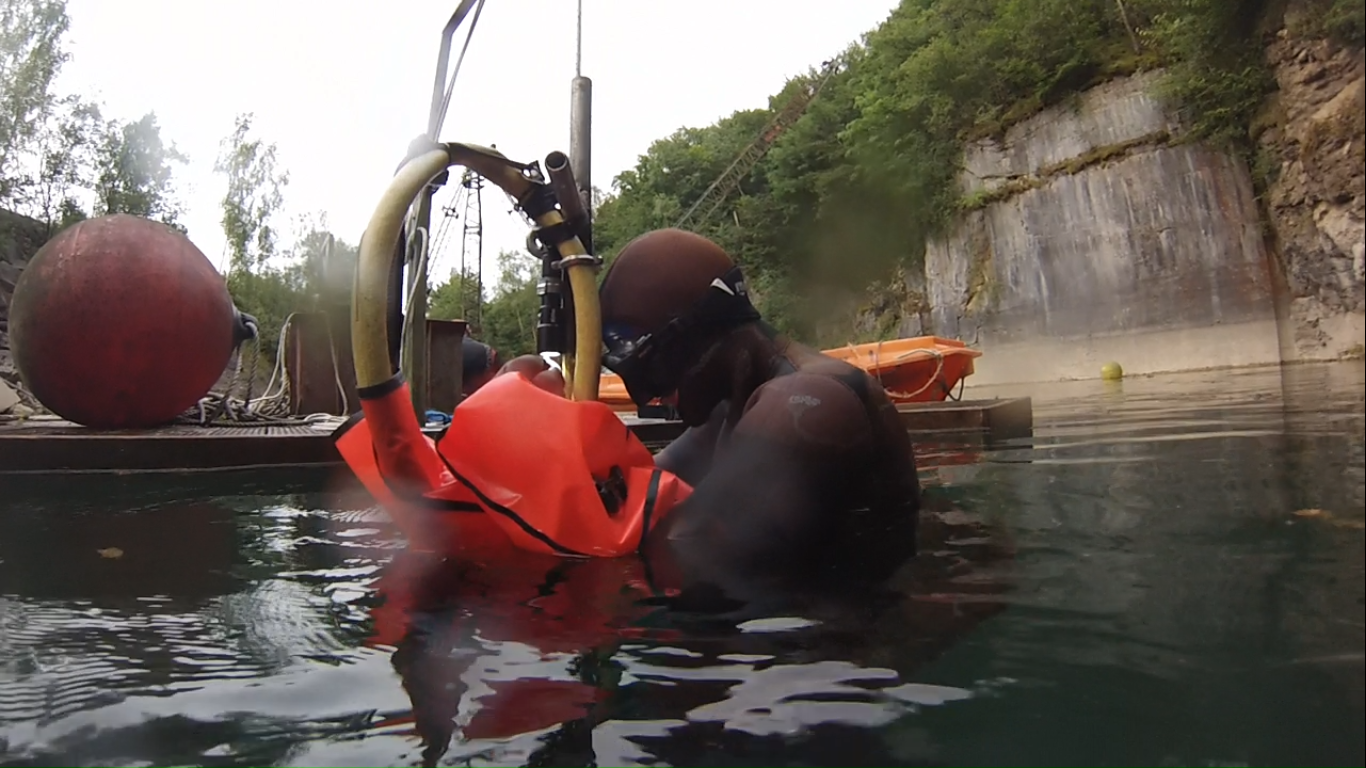 Preparing for my first solo-sled dive
What a sensation! It was so great sitting up straight. Equalising felt so much easier than being up-side down. After the dive it required some underwater acrobatics to push the sled back up.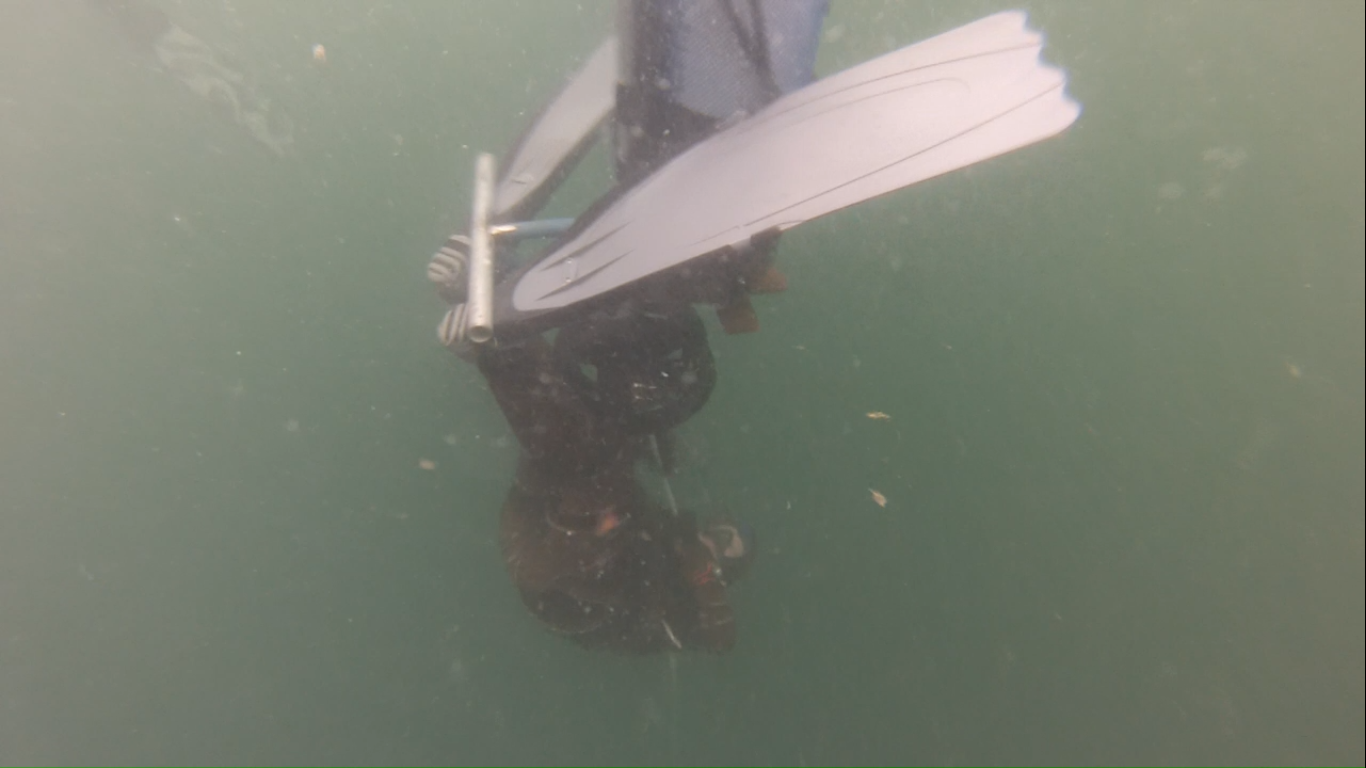 Preparing the sled for the next dive requires some special techniques :-)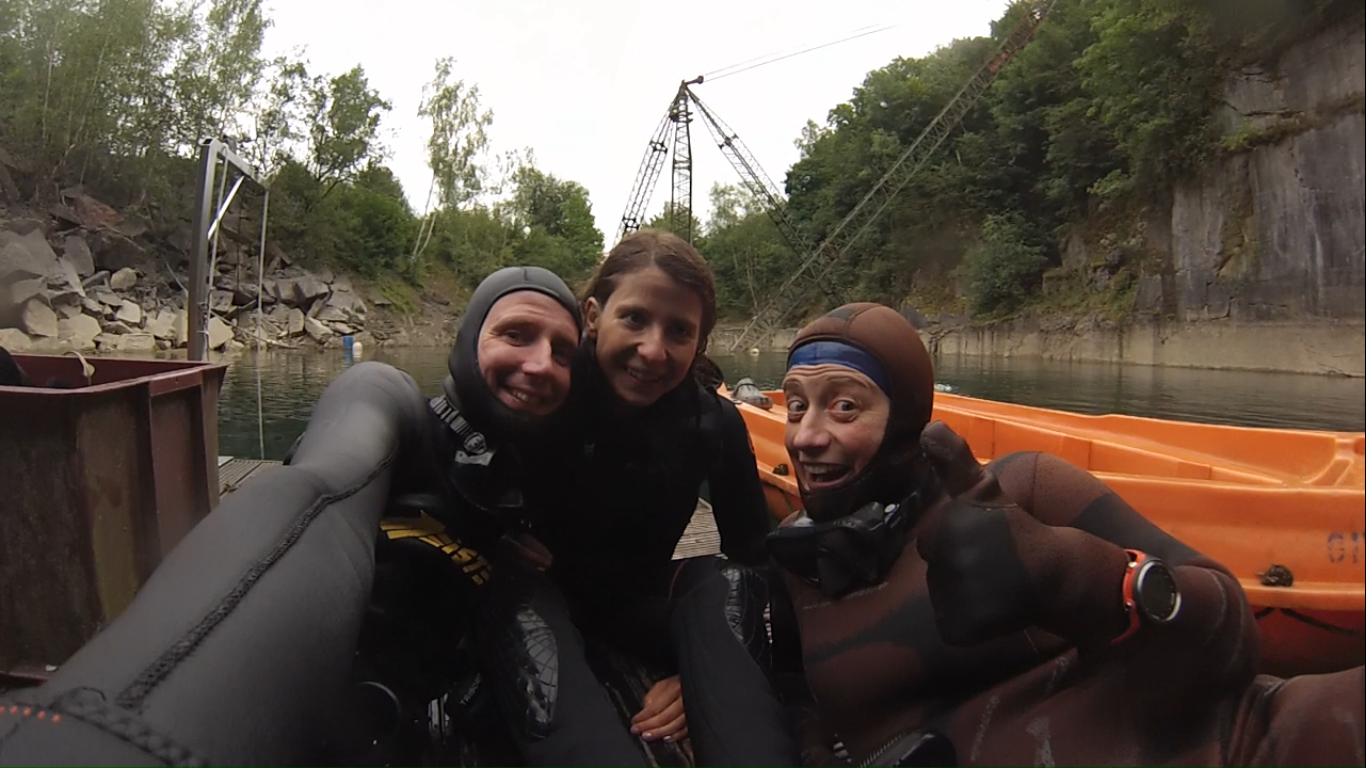 Wouter, Martha and me relaxing on the platform.
This time we did not had the chance to take a group picture, but we promise to do so next Sunday July 16th for our next freediving session in Barrage de l'eau d'heure, with Eddy and co.
See you there!
An xx